Notice of Special Meeting The Carrollton Exempted Village Board of Education will hold a special meeting at 3:00 p.m., April 26, 2023, in the Carrollton High School Extended Learning Space. The agenda includes: Approving two (2) GMP's for the PreK-5 building project and approving a five (5) year elevator contract.

The English-Language Arts test for grades 6, 7, 8, and 10 is on Wednesday 4/12 and Thursday 4/13. Students not taking the test will be on a 2 hour delay. If you need to ride the bus to get to school, it will be at your normal time (not the 2 hour delay time). Non-testing students arriving by 9:10 should use the main entrance doors (not the side doors that are normally used for student drop-off).

Reminder: 6th grade camp is March 15-17 *Families will need to bring their student to CMS by 10:15 am (there is no bus service to CMS due to the waiver day) *Students will be bussed from CMS to the FFA Camp *Students MUST have a packed lunch on Wednesday, March 15. *Students will return to CMS at approximately 12:30 pm on March 17. Students may be signed out at that time.

Pepperoni Rollers! Please make arrangements to pick up your Pepperoni Rollers at Carrollton Middle School Cafeteria on Wednesday, March 15th between 3:00 – 5:45. Rollers must be picked up this day and delivered or refrigerated immediately. When you arrive at pickup there will be 4 tables. Two tables for 6th grade and two tables for 7th grade alphabetically. To make the pickup process as smooth as possible, please look for the correct line. Plan for a 15 – 20 minute pickup window to allow us to process your order. Funds earned from this fundraiser will be automatically applied to the $100 deposit that is due in May. If more than $100 was earned, it will be applied to the remaining payments. If less than $100 was earned, the balance of the initial deposit must be paid on May 12th at the school, or you can send it directly to Travelling Classrooms any time prior to May 12th.

Schedule cards are due to 5th grade and 6th grade teachers by Jan 31. Schedule cards for 7th graders are due on Feb 2. The cards must have 6 elective choices and a parent/guardian signature. 6th grade will complete the scheduling process on Jan 31. 7th grade will complete the scheduling process on Feb 2. 5th grade will complete the scheduling process on Feb 3.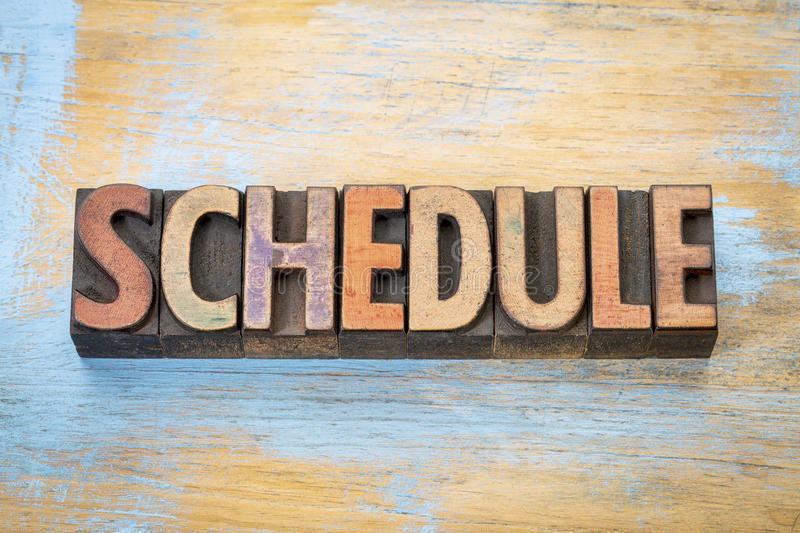 6th grade camp is March 15-17. Students do not have school on March 15. The buses will NOT be running in the morning. Please begin making arrangements to get to CMS by 9:30am. The school will provide buses from CMS to FFA Camp Muskingum. Buses will be provided from camp on Friday and return to CMS around 12:30 pm. Students may be signed out for the day when we return. Please contact Mrs. Thomas at CMS with any questions.

Our Spelling Bee was a challenge for all participants yesterday! Our Runners-Up are Jemma Roby and Paul Gomez. Elementary School Champion is Aubrie Raines and Middle School Champion is Brayden Bowery. Great job and Congratulations to all!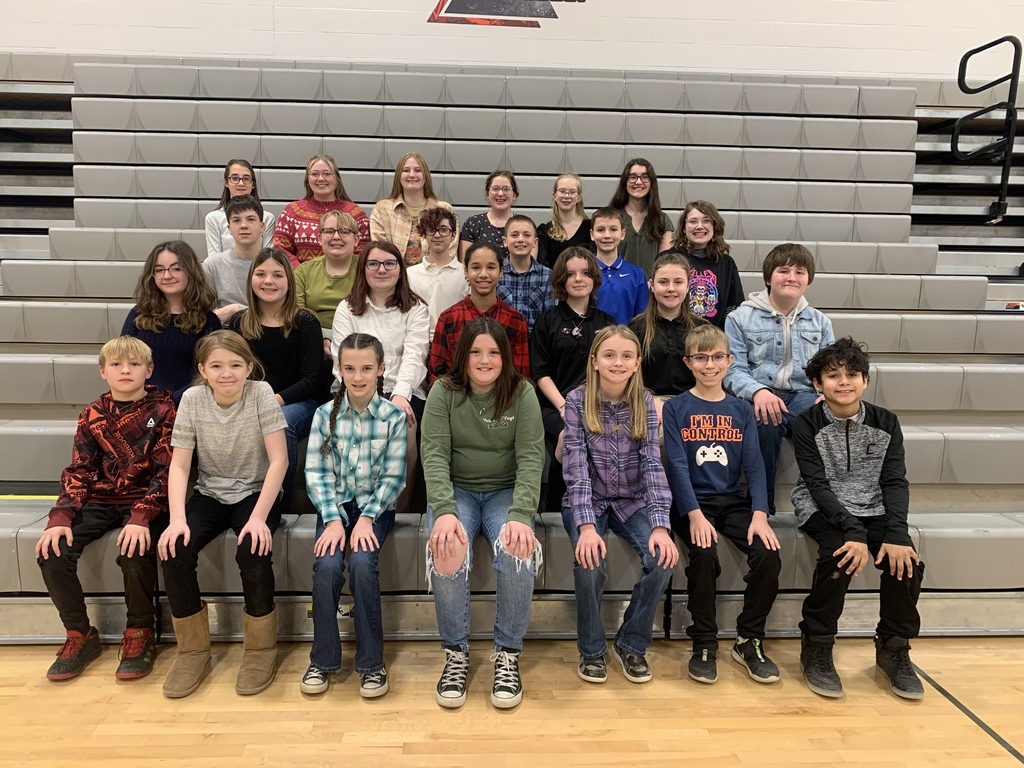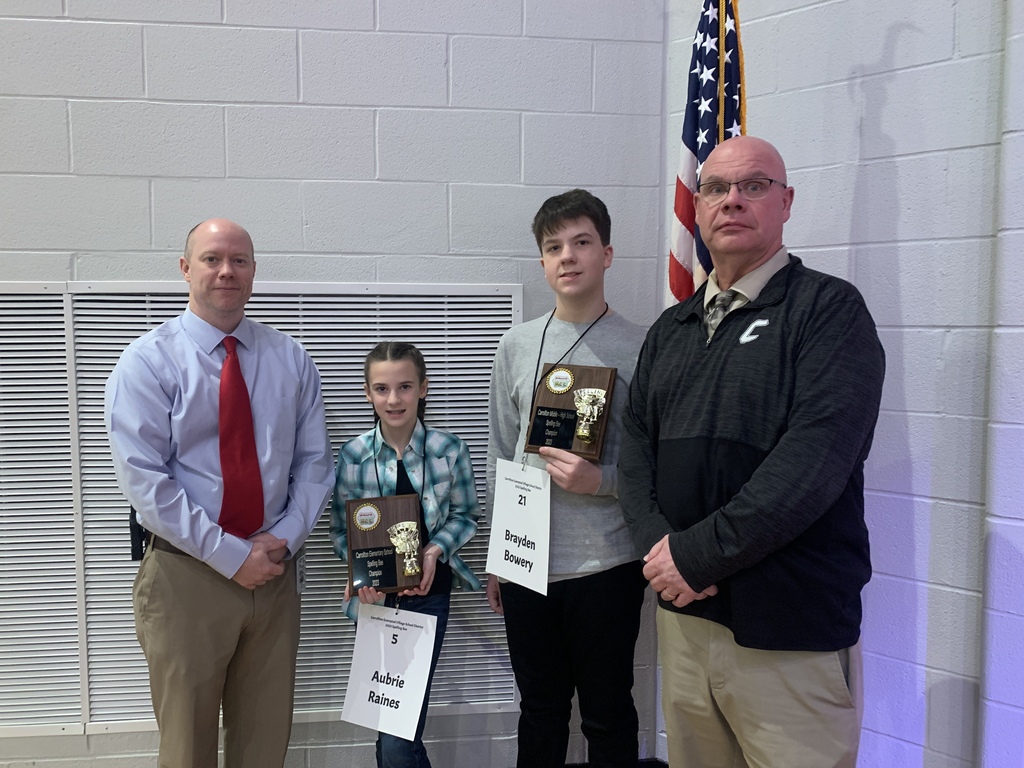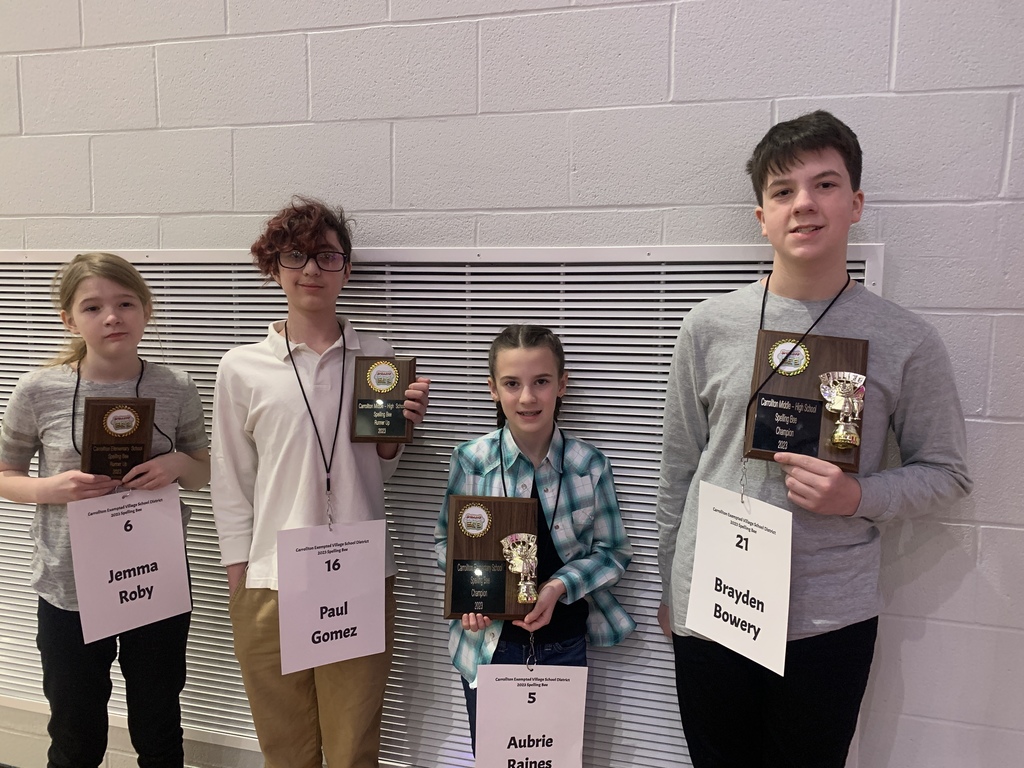 Attention all current 6th and 7th grade CMS students and families: It is time to start planning for next year's 7th and 8th grade trip to Washington DC! There will be an informational meeting at Carrollton Middle School at 6:00 pm on Monday, February 6th for all current 6th and 7th grade students who would like to participate in the Washington DC trip that is scheduled for October 2023. Information about the trip, including the cost and payment requirements, trip itinerary, and student expectations will be provided at this meeting. In addition, information will be given to attendees regarding the fundraising opportunity that is being offered to help defray the cost of the trip. It is very important that students and a parent/guardian attend this meeting to obtain the necessary information regarding the trip. Please mark your calendars and plan to attend.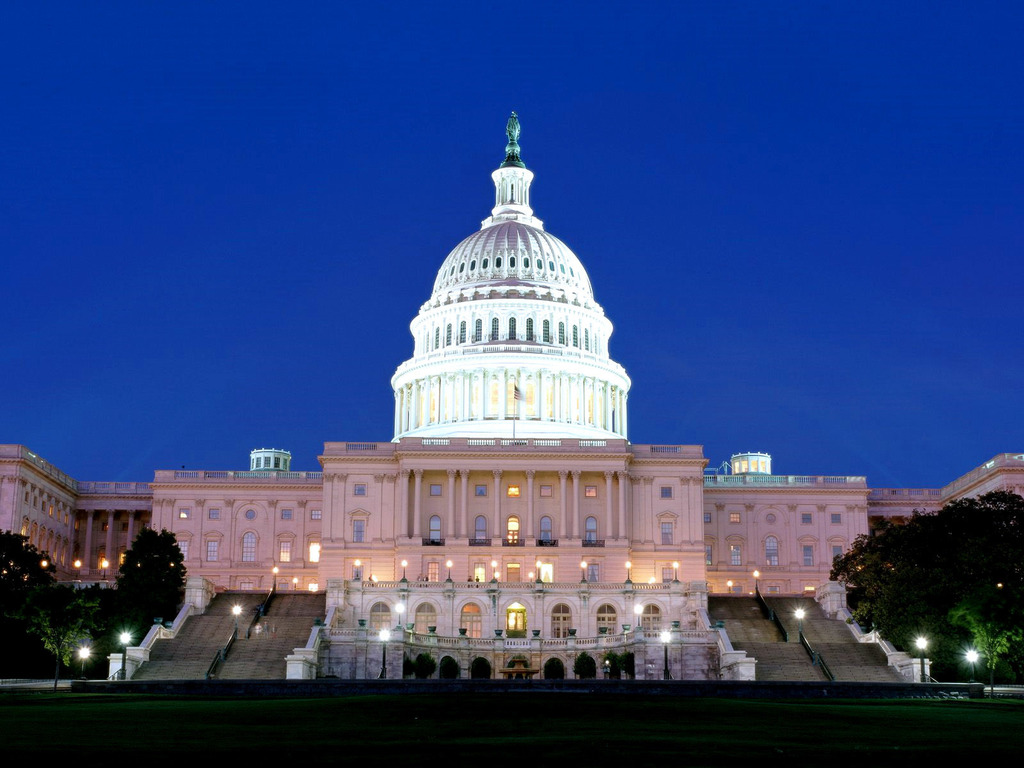 We proudly invite all Veteran's to join us at our Veteran's Day Assemblies on Friday, November 11. High School/Middle School begins at 8am and Elementary begins at 9:30am.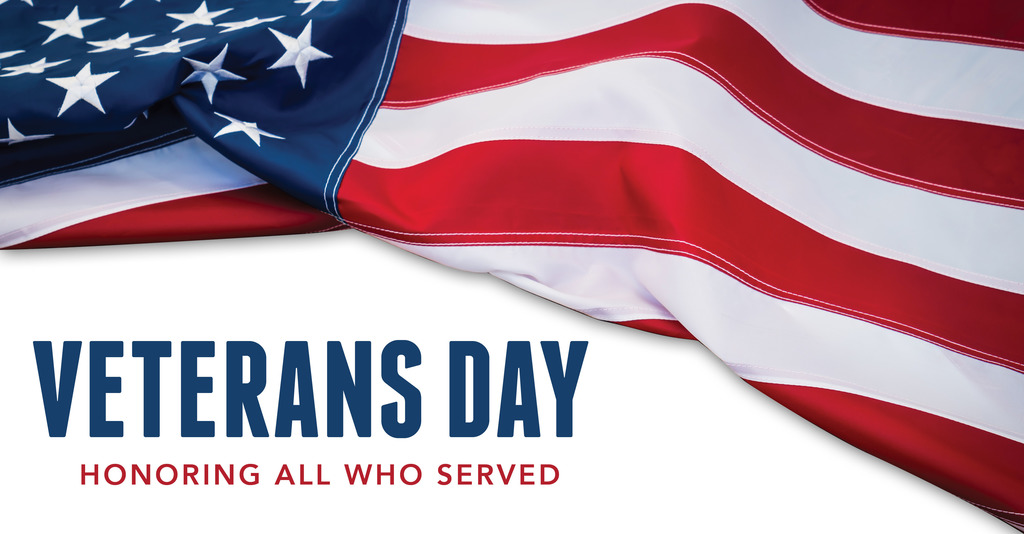 Please be sure to update your student's records on Final Forms before August 18th, the first day of school. Answer all questions and sign all the forms. This also includes our students at Buckeye Career Center. If you have any questions, please call the school at 330-627-2134. Thank you in advance for your cooperation!