Congratulations to our 2023 Prom Court! Gunnar Burgett, Chase Garland, Cayden Rininger, Jaxon Rinkes, Chase Oehlstrom, Braxton Swearingen, Lauren Marmo, Brylie Wade, Makenzie Burgett, Carynn Meek, Bobbie McGinnis, Claire Hostetler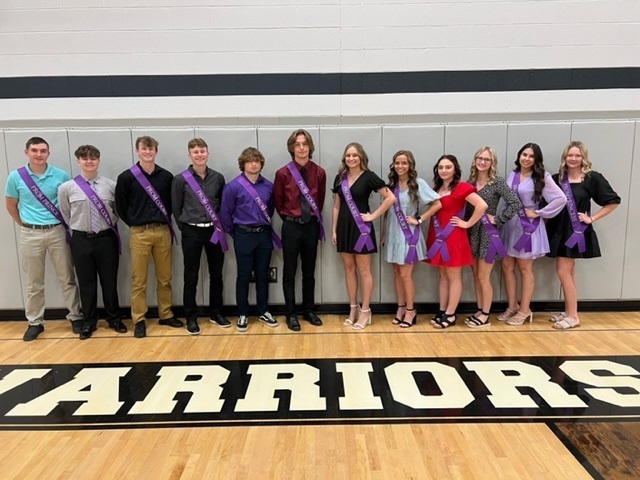 Notice of Special Meeting The Carrollton Exempted Village Board of Education will hold a special meeting at 3:00 p.m., April 26, 2023, in the Carrollton High School Extended Learning Space. The agenda includes: Approving two (2) GMP's for the PreK-5 building project and approving a five (5) year elevator contract.

Chase Oehlstrom has signed with The University of Mount Union for football. Congratulations! Pictured are: Tracey Oehlstrom, Chase Oehlstrom, Head Coach Jim Tsilimos. Back row: Scot Oehlstrom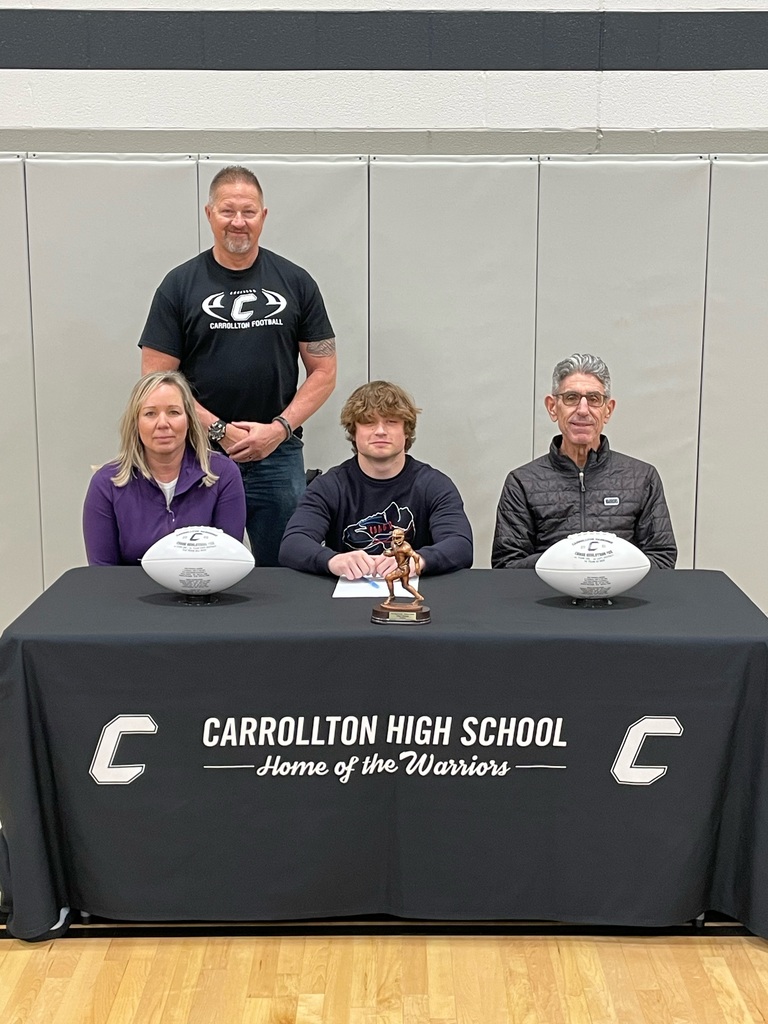 Reminder: 6th grade camp is March 15-17 *Families will need to bring their student to CMS by 10:15 am (there is no bus service to CMS due to the waiver day) *Students will be bussed from CMS to the FFA Camp *Students MUST have a packed lunch on Wednesday, March 15. *Students will return to CMS at approximately 12:30 pm on March 17. Students may be signed out at that time.

Pepperoni Rollers! Please make arrangements to pick up your Pepperoni Rollers at Carrollton Middle School Cafeteria on Wednesday, March 15th between 3:00 – 5:45. Rollers must be picked up this day and delivered or refrigerated immediately. When you arrive at pickup there will be 4 tables. Two tables for 6th grade and two tables for 7th grade alphabetically. To make the pickup process as smooth as possible, please look for the correct line. Plan for a 15 – 20 minute pickup window to allow us to process your order. Funds earned from this fundraiser will be automatically applied to the $100 deposit that is due in May. If more than $100 was earned, it will be applied to the remaining payments. If less than $100 was earned, the balance of the initial deposit must be paid on May 12th at the school, or you can send it directly to Travelling Classrooms any time prior to May 12th.

All OHSAA tournament tickets are online only (even if the game is played at CHS). No passes of any kind will be accepted. To order tickets, please go to:
www.oshaa.org/tickets

6th grade camp is March 15-17. Students do not have school on March 15. The buses will NOT be running in the morning. Please begin making arrangements to get to CMS by 9:30am. The school will provide buses from CMS to FFA Camp Muskingum. Buses will be provided from camp on Friday and return to CMS around 12:30 pm. Students may be signed out for the day when we return. Please contact Mrs. Thomas at CMS with any questions.

We proudly invite all Veteran's to join us at our Veteran's Day Assemblies on Friday, November 11. High School/Middle School begins at 8am and Elementary begins at 9:30am.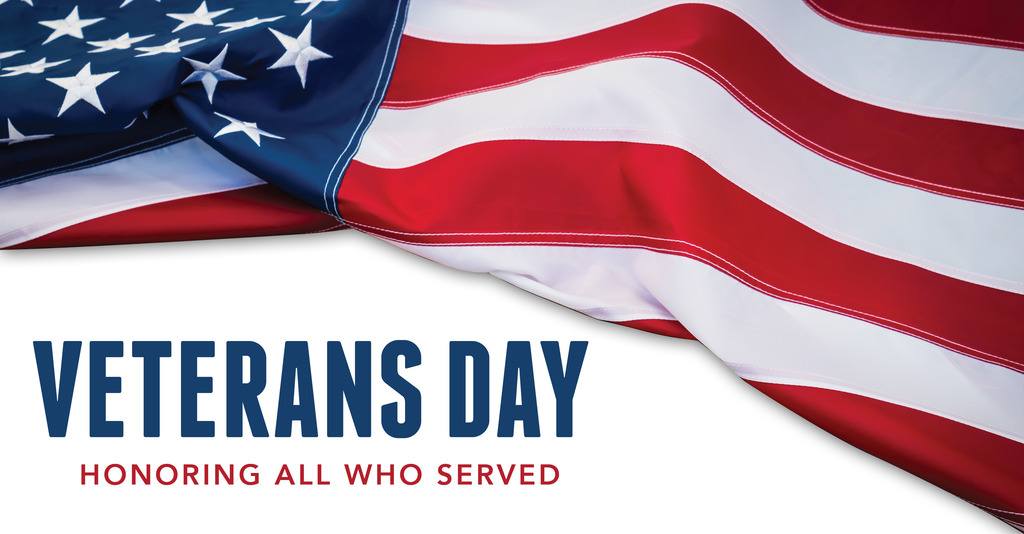 Please be sure to update your student's records on Final Forms before August 18th, the first day of school. Answer all questions and sign all the forms. This also includes our students at Buckeye Career Center. If you have any questions, please call the school at 330-627-2134. Thank you in advance for your cooperation!